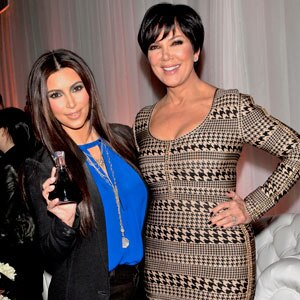 WireImage, Michael Bezjian
With Mother's Day just a day away, celebs headed to Facebook and Twitter to share their favorite mom memories, honor their moms with special tributes and dish on their Mother's Day plans.
Take a peek at what stars like Rihanna, Kim Kardashian, Kris Jenner and more had to say about the special day.
MORE:Â Joan Rivers' Mother's Day Advice: Seven Essential (and Humorous) Things to Remember
Kate Gosselin: Good day! I received my mothers day breakfast in bed & 8 of the MOST amazing cards ever this morning 2! I also received some sweet gifts! :)
Melissa Gorga: Good morning tweets!! It's so gorgeous outside! I hope everyone has an amazing Mother's Day Weekend!
Rihanna: Mumz today (tweeting a photo of her stylish mom posing next to a private plane).
Kim Kardashian: Happy Mother's Day Mom!!!! This is how much you mean to us!!!! http://instagr.am/p/KftQASuS_5/  (The E! reality star tweeted a cover of  In Touch that read, "The sisters have had enough! Ditching Their Monster Mom.")
Kris Jenner: Happy Mothers Day weekend dolls!! I'm so excited to spend the weekend with my friends, my mom M.J., my kids and mason! So excited! #luckymom
MORE:Â Ben Affleck Shares Mother's Day Tribute, Calls Wife Jennifer Garner a "Spectacular, World-Class Mom"
Holly Robinson Peete: The heart of a mother is a deep abyss at the bottom of which you will always find forgiveness. ~Honoré de Balzac #HappyMothersDay
Miley Cyrus (for her pup): Almost the best mommy in the worlds b-day! Got her somethin real good since its Mommys day and her 4_th bday :)
LeAnn Rimes Cibrian: Mother - that was the bank where we deposited all our hurts and worries. ~T. DeWitt Talmage
My mom still gladly takes on my burdens as her on. How lucky I am.